When:
February 20, 2020 @ 12:00 pm – 1:00 pm
2020-02-20T12:00:00-05:00
2020-02-20T13:00:00-05:00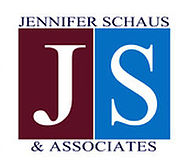 Join JSchaus & Associates for a webinar series as we talk to small business advocates (OSDBU – Office Of Small And Disadvantage Business Utilization) and OSBP (Office Of Small Business Programs) within each government department. All of our webinars are complimentary and recorded. Learn more about our services at https://www.jenniferschaus.com/ or hello@jenniferschaus.com and 202-365-0598.
Our team is positioned and dedicated to helping you succeed in US Federal Contracting.  We have worked directly for the US Federal Government or for contractors and held positions ranging from Contracting Officer to Federal Sales Representative to Proposal Writer and Manager.  We are eager to learn more about you, your business and assist you in any phase of the contracting life-cycle.