When:
September 18, 2020 @ 1:00 pm – 2:00 pm
2020-09-18T13:00:00-04:00
2020-09-18T14:00:00-04:00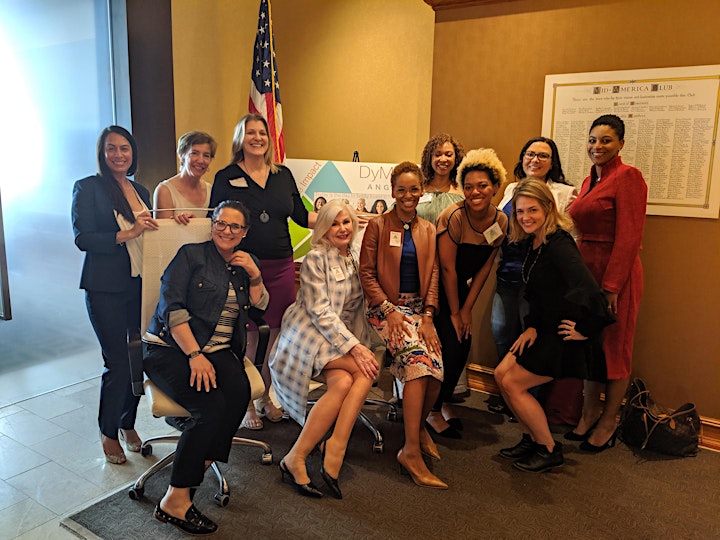 The Time To Invest In Female Founders, Is Now
Give a woman a fish and she eats for a day. Teach a woman to fish and she eats for a lifetime. And when one woman teaches another and another and another to fish, we all eat and the world changes exponentially. – Carolyn Jean The Option Queen
Women currently receive less than 3% of all funding, this has to stop NOW! It will change when women vote their money and are able to sit on the other side of the table to invest their money in HER.
DyMynd Angels is hosting 60 – 90 minute virtual lunches on August 20th, September 18th, October 21st and November 20th ! We have a different badass speaker or speakers at each luncheon. You will be introduce to and learn from the Women within the Entrepreneurial Ecosystem, the Entrepreneurs and the women who make the funding decisions.
Tony Wilkins is a Private Investor ( Standing Oaks Private Ventures, Hyde Park Angels), Founder-to-CEO Stage Coach. Tony helps people make better decisions. He concentrates on improving the probability of good outcomes by the applying alternative perspectives he has collected from decades of broad industry experiences. Tony is a Mentor at the Junto Insitute. Mentor team member for Tiesta Tea, Earlybird Software, Get Maine Lobster, EdgeOne Medical and Link Capital.
Tomer Yogev is a premier coach for entrepreneurs who brings vast experience and unique "Joy Forward" approach to help ensure real success – yes, in business, but, more importantly, in life and in far deeper and more important ways.
As a coach, speaker, professor, and board member, Tomer brings his multi-faceted background to help others recognize that ROI at a company is one thing, but real success and truly leading well is about finding productive joy and innovating into opportunities. Tomer is Co-Founder, President, Board Chair at DyMynd LLC and Co-Founder at the Big Joy Theory.
This is an evolution of Angel Investing by women and for women. As a special treat we will be hearing from key leaders from the DyMynd Angel partners.
The Angel Evolution Is About:
Other DyMynd & DyMynd Angel Educational Events for Your Financial Empowerment